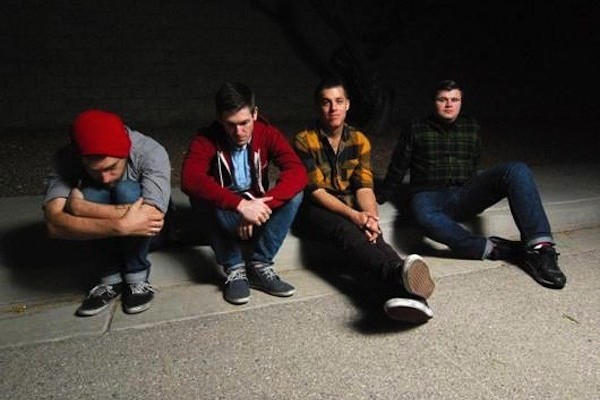 Las Vegas's Last Call have released a cover of Osker's "The Body" from 2001's Idle Will Kill .

When we were recording [our latest LP] Dog Years, we wanted to do a cover just for the fun of it. Idle Will Kill is not only my favorite record of all time, but I feel like Osker never got the appreciation or exposure that their music deserved. If they put Idle Will Kill out this year, I think it would be fucking huge, so we decided to go with a cover of 'The Body' to get our fans some exposure to one of the bands that has inspired us to do what we do.
You can check out the song here.
Last Call will be joining Forever Came Calling and Have to Heart on tour starting this March.
| DATE | VENUE | CITY |
| --- | --- | --- |
| March 20 | The Underground | Tempe, AZ |
| March 21 | Blackwater Music Venue | Albuquerque, NM |
| March 23 | Hailey's Club | Denton, TX |
| March 24 | The Conservatory | Oklahoma City, OK |
| March 26 | Vaudeville Mews | Des Moines, IA |
| March 27 | Mojoe's | Joliet, IL |
| March 28 | Mac's Bar | Lansing, MI |
| March 29 | Sneaky Dee's | Toronto, CAN |
| April 1 | Webster Underground | Hartford, CT |
| April 2 | The Loft @ The Chance | Poughkeepsie, NY |
| April 3 | Canvas Clash | Booton, NJ |
| April 6 | 89 North Music | PAtchogue, NY |
| April 7 | Perkins Student Center | Newark, NJ |
| April 9 | The Camel | Richmond, VA |
| April 10 | Swayze's | Marietta, GA |
| April 11 | Transitions Art Gallery | Tampa, FL |
| April 12 | Phoenix Taproom | Jacksonville, FL |
| April 14 | The Owl Farm | Nashville, TN |
| April 15 | Fubar | St. Louis, MO |
| April 17 | The Office Space | Denver, CO |
| April 20 | Nitty Gritty | Rancho Cucamonga, CA |
| April 21 | Dipiazzas | Long Beach, CA |