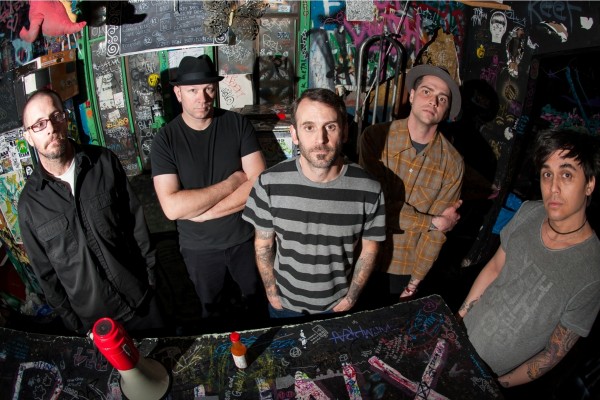 Swingin' Utters have released another song from their forthcoming release, Poorly Formed, via Revolver magazine. The song, entitled "Brains," draws inspiration from various platforms as described by lead singer, Johnny Bonnel:

Jack [Dalrymple] wrote the music, I wrote the lyrics… This was my favorite music Jack sent me to write a song to. When we went in to record a rough demo for this, it was originally titled 'He Must Respect The Chemistry' and needed some tweeking. 'Brains' was inspired by my wife, The Velvet Underground's 'Sunday Morning,' The Cure, and 'The Walking Dead'. It's never just one thing!"
Poorly Formed is due out February 19, 2013 on Fat Wreck Chords.
Swingin' Utters will be heading out on tour next week.