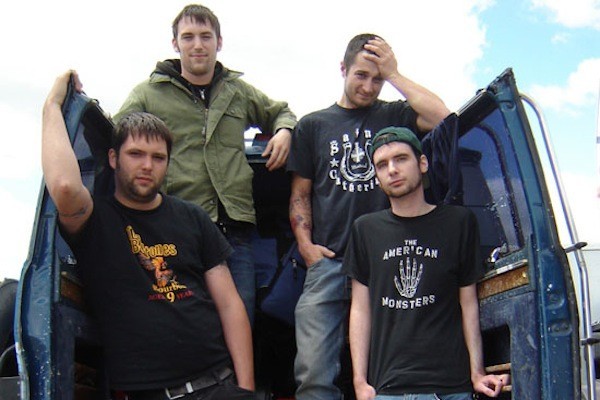 Off With Their Heads' vocalist Ryan Young spoke to AbsolutePunk to shed some light on the evolving sound of their new album, the inspirations for the record and deciding between the opinions Bad Religion guitarist and Epitaph Records owner Brett Gurewitz and producer (and Black Flag, Descendents, and Lemonheads drummer) Bill Stevenson.
With regards to the slower tempos on the album:

We would just play the songs in the control room of the studio and he would listen, he would set a tempo for it and we would agree. I think it was kind of his choice to do all that stuff, it wasn't a conscious thing. Just that maybe we should settle down and that was one of the things I listened to Bill about.

In the initial round of demos that I sent to Brett Gurewitz, he was like 'I don't know man, I don't think these are good, they're not going to fit in with what you do.' But Bill really liked them, he was like 'It separates it, it makes it a little different' and I liked that aspect of it too.
Check out the interview here.
The album in question - Home - is out today.