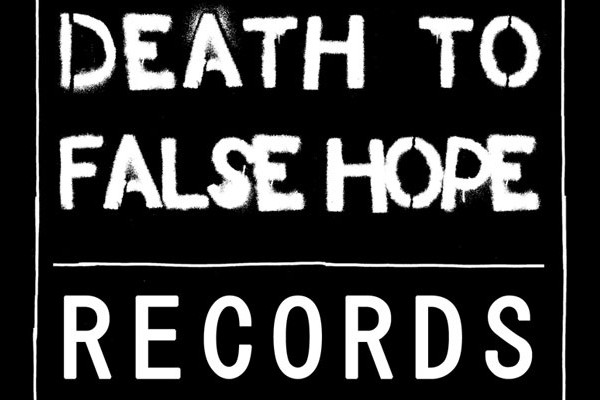 Today's stream comes from Durham, NC-based record label Death to False Hope. We've got a stream of the label's new sampler for the upcoming Death to False Hope Records Fest III. The sampler features American Steel, Ann Beretta, Mixtapes, Banquets, Red Collar, Pink Flag, Luther, Austin Lucas, Jkutchma and the 5 Fifths, Arliss Nancy, PJ Bond, Gunner's Daughter, Worship This!, The Scandals, The Jukebox Romantics, Minnesota's Calling, Andy Thomas, The Sky We Scrape, The Bastages, Old Flings, The Mercators, This is Your Life, Eno Mountain Boys, Almost People, Drag Your Chains, Lost Empires, Museum Mouth, Campaign, The Radio Reds, Bside Project, The Revision Plan, Ascetic Parada, and Rothenback.
Death to False Hope Fest is May 10-11 in Durham, NC.
You can find the entire sampler on Death to False Hope Records' Punknews.org Profile.