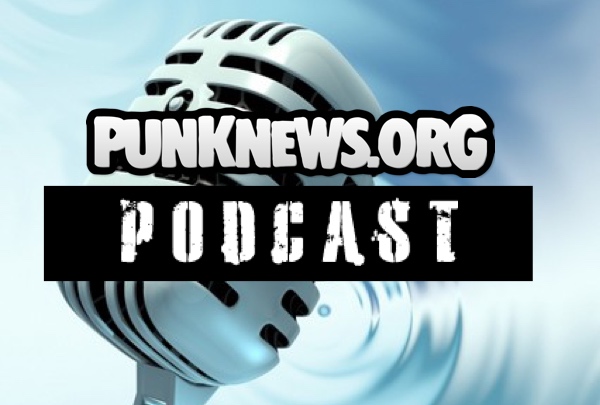 This is the 150th episode of the Punknews Podcast. Let that simmer for a moment. A bunch of nerds who generally can't get anything done or posted in a timely manner, have somehow convened almost weekly for three years to make 150 shows that literally dozens of you have enjoyed. Wow!
It's a special one, too, as the original roundtable lineup of Adam White, Bryne Yancey and Rich Verducci reunite to talk about the 20th anniversary of Bad Religion's Recipe For Hate, our excitement for the upcoming Descendents documentary, and The Replacements playing Riot Fest, which was announced as we were recording the show. We talked about breaking news as if we were broadcasting live; how cool. Oh, and Adam White made jokes about Toronto mayor Rob Ford.
All this, plus music from Sugar Stems, Arnocorps and Careers In Science. And we debut our brand new theme music, thanks to Night Birds and Fat Wreck Chords!
You can click Read More to stream and/or download the show, or subscribe via RSS or iTunes. You can always send us your feedback in the comments section or via e-mail.
Punknews Podcast for the week for June 11, 2013