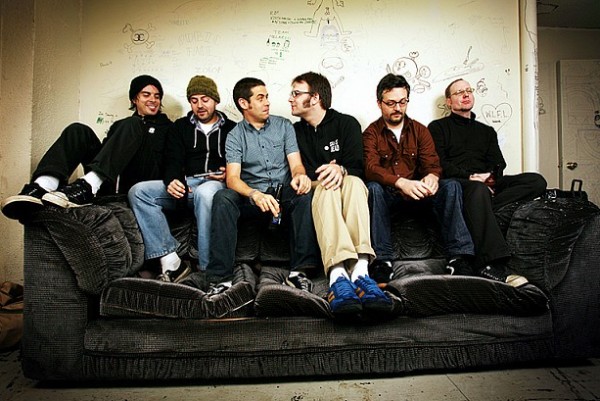 After more than 15 years on Hopeless Records, ska/punk outfit Mustard Plug is opting to self-fund and self-release their new album. The band announced a new Kickstarter campaign to fund the album and are aiming to raise just $12,000.
The band is also planning to keep much of the recording process "in the family" by enlisting bassist Rick Johnson as producer at his Grand Rapids, MI-based Cold War Studios. They are planning to mix the record at Blasting Room Studios with friend, Bill Stevenson. Stevenson, best known for his drumming with Black Flag and The Descendents, originally worked with Mustard Plug on their 1996 album Evildoers Beware!. They returned to The Blasting Room for their follow up, 1999's Pray For Mojo, and their last album, In Black and White.
Most of the rewards are pretty standard; ranging from digital releases to CD, vinyl and test presses for larger donations. Check out the campaign here.