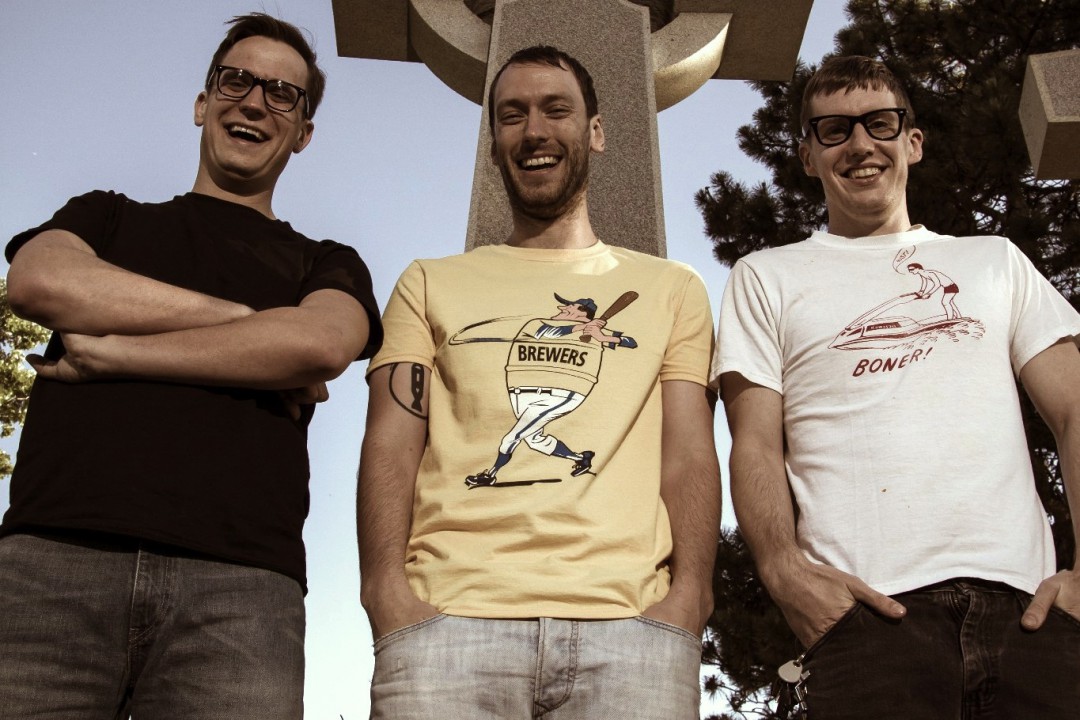 Direct Hit! have provided us with some details about their upcoming Red Scare debut. The record is titled Brainless God and is due out digitally on September 3, 2013 and physically on September 10, 2013. Singer Nick Woods adds:

It's a full-narrative concept album about the end of the world, the details of which will be rolled out in the coming weeks.
Of course, that comma is ambiguous so either the details of the end of the world - or the album - will be announced soon. Also notable is that the album was produced by Mike Kennerty of All-American Rejects who previously worked with Ben Weasel on his solo material and the most recent Screeching Weasel album, First World Manifesto in 2011.
In the meantime, .
On & On
The World Is Ending (No One Cares)
Buried Alive
Getting What He Asked For
White Robes
Heaven Is A Black Hole
We're Fucked
Bank Of Elevators
Back To The Tower
I Told You A Lie
Home To You
A Message To The Angels Pt. II (Brainless God)