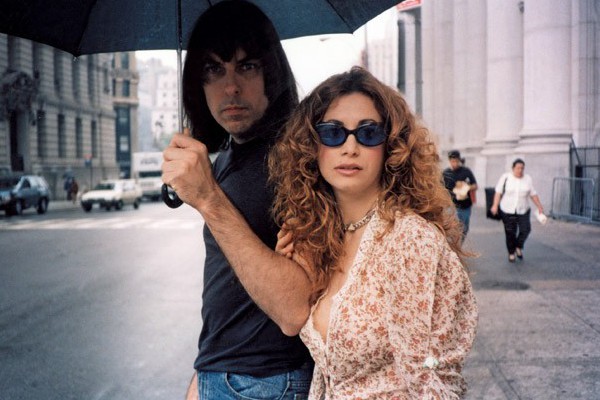 Linda Ramone, wife of late Ramones guitarist Johnny Ramone, has shared quite a few criticisms of the upcoming film about CBGB which is set to premiere at the CBGB Festival this fall.
First, she notes that despite the Ramones' association with the club, no Ramones music has actually been licensed for the film and only one of Joey Ramone's solo tracks made the soundtrack. Morever, she is unimpressed with the casting of actor Julian Acosta as her husband noting:

Johnny was Irish and pale. He was 27 years old. The guy they got is Puerto Rican and looks nothing like him. He's much older. I asked them to change it, and they said, 'Too late. Too bad.' I just felt so insulted. They didn't consult us on anything. The two people who are doing the movie know nothing about CBGBs or the Ramones. They don't know what they are doing.
It's worth noting that Linda - along with Joey's brother Mickey Leigh - controls the band's back catalogue and would benefit financially if Ramones tracks were used in the film. Earlier this year, she spoke to Rolling Stone about the possibility of a Ramones-focused biopic as well.