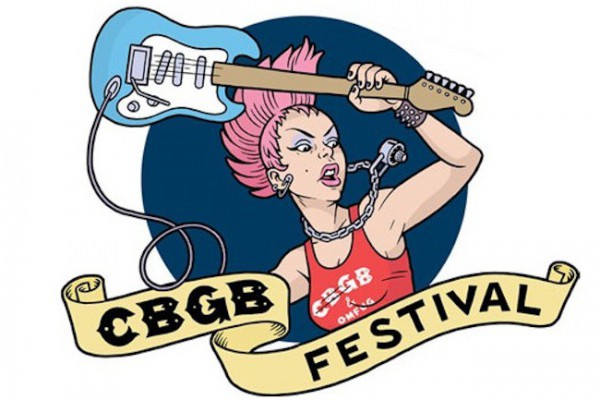 The upcoming CBGB Music and Film Festival has announced that Sire Records founder Seymour Stein will be speaking at the upcoming New York City-based event. It will take place on October 9-13 and will feature more that 500 artists in over 175 venues in Brooklyn and Manhattan. The event will also host more than 125 speakers and 100 films for a total of more than 700 live events.
Organizers have also announced that CBGB , the fictional film set in the club in its heyday will also be premiering. We first reported about the beginnings of the project back in 2010. Notably, the New York set film was shot in a recreated Lower East Side in Savannah, Georgia.
The film was directed by Randall Miller (Bottle Shock) and stars Alan Rickman as late club founder Hilly Kristal, Malin Akerman as Debbie Harry of Blondie, Johnny Galecki (The Big Bang Theory) as Television manager Terry Ork, Ashley Greene as Kristal's daughter Lisa, Joel David Moore as Joey Ramone, Justin Bartha as Stiv Bators of The Dead Boys, Taylor Hawkins of Foo Fighters as Iggy Pop, Evan Alex Cole as Richard Hell, and many others.