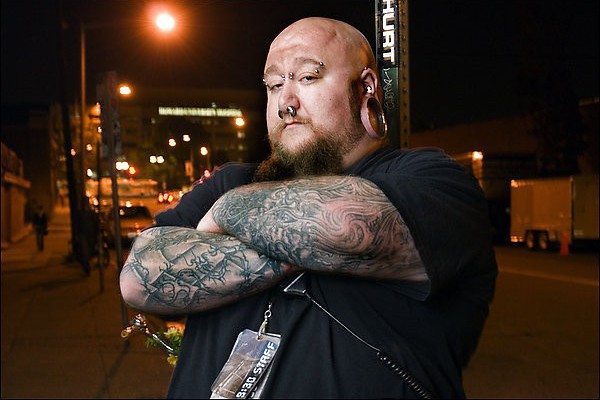 It's with a heavy heart to share that Josh Burdette, manager of Washington, DC's 9:30 Club and a DC icon, has passed at age 36. As Punknews community member Blades put it:

Any Punknews readers that grew up in the DC area in the 90s/00s or came through town as a touring act definitely knew who he was. Maybe they knew him on a personal level, maybe they watched him from a distance as he regulated crowds at the 9:30 Club and many other local concerts… but he made an impact on anyone that goes to concerts in this part of the country.
Chuck Ragan said of Burdette:

I've just learned that my buddy Josh Burdette has passed. Anyone who was blessed to know this incredible man knows that a strong pillar of kindness and positivity in our music community has fallen from the loss. He is missed. Celebrate his life my friends. I'm sorry for all his family, friends and coworkers who were close to him and are in pain right now. My heart goes out to you and I wish you all the best. RIP brother.
Frank Turner also stated:

Josh was a dear friend to me and to many in the punk world, and the world is a sadder, poorer place without him. I'm fucking gutted. RIP friend.
You can read the Washington Post obituary here.
Our deepest condolences go to Burdette's friends and families.