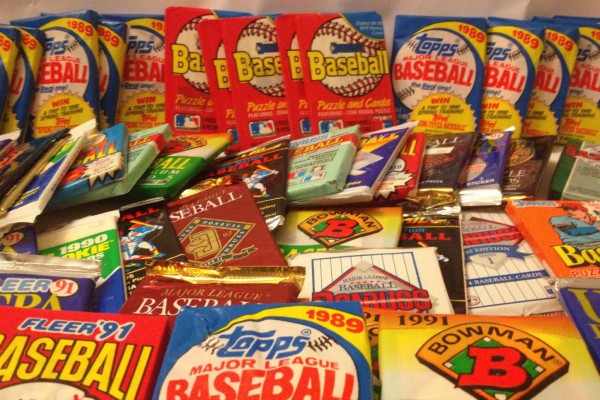 Secret Audio Club has detailed the inaugural edition of their Wax Packs vinyl series. The hook, which one might be able to surmise from the name, is the packaging: 10 different 7-inch records in a box, packed like baseball cards. No word on whether or not rock-hard, cardboard-flavored chewing gum is included.
As for the music, SAC is promising an eclectic mix of "new music, covers, live tracks, demos & acoustic renditions" from bands like Such Gold, Austin Lucas, PJ Bond, Podacter, Arliss Nancy, Banquets, John Moreland, Half Hearted Hero, Broadcaster, Aspiga, Boxer, The Hundred Acre Woods, Gifthorse, Broken Field Runner, Casual, Crybaby, Marathon, Fire When Ready and Placeholder.
More info is available here.