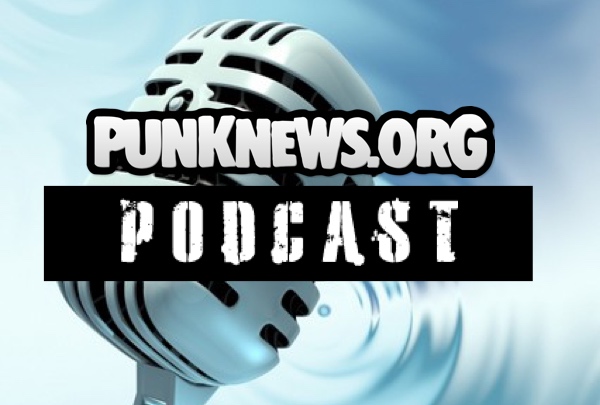 Two podcast episodes! One article! Zero survivors! Something like that. Due to our enviably erratic and exciting lives, we've somehow arrived with two weeks of the Punknews Podcast ready for you in one shot. For the week of October 22nd, Britt Reiser is joined by Richmond's Chris Moran, Andrew Colin Clark, and the travelling British vagabond Andrew Waterfield to discuss Bad Religion's Christmas songs, the death of Pat Fear, and new music from Iron Chic and 7 Seconds.
The following week, the duo of John Gentile and Adam White discuss the legacy of Lou Reed, Black Flag's new record, the upcoming Against Me! release and Weezer reuniting with Ric Ocasek. We also feature some killer Halloween music from a completely unique character we created that's doesn't at all trample on the Cryptkeeper copyright.
Between the two shows you'll find music from Crazy Arm, Strung Out, Falling Asleep, Chumped, The Dwarves, Zygote, and Sunny on the Causeway.
You can click Read More to stream and/or download the episodes, or subscribe to the show via RSS or iTunes. You can always send us your feedback in the comments section or via e-mail.
Punknews Podcast for the week for October 22, 2013
Punknews Podcast for the week for October 29, 2013
Firefox users click the download link. The embedded MP3 player won't work for you. (why?)