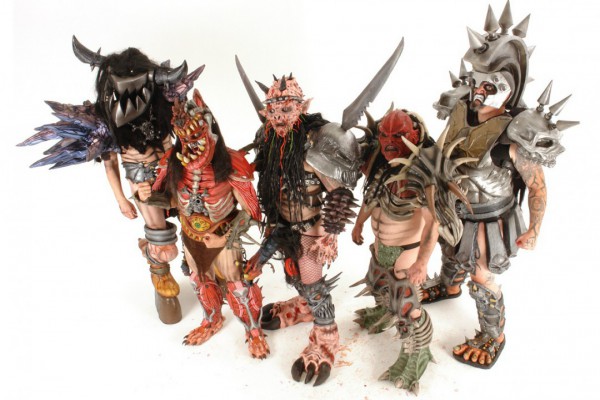 Today's first new review is from yours truly and is of Title Fight's new Spring Songs 7-inch:

Although their sound has grown less energetic, more dissonant and just weirder with each release, with Spring Songs it's evident that the 7-inch format suits Title Fight as well as it does any traditional hardcore band. Whether that's due to the format's inherent curtness, the band's increasing repetitiveness or some combination of the two is unclear, but these four songs skirt by with a few standout moments among a lot of well-worn ideas.
Read the review here.
Then, John Gentile takes a look at GWAR's latest, Battle Maximus:

Battle Maximus follows a major loss by GWAR, but ends up being a major victory for the band. Following 2010's Bloody Pit of Horror, guitarist Flattus Maximus fled the band and took to the stars. Meanwhile, newest slave Cory Smoot, who is credited with energizing the band via 2004's War Party following a creative slump, suddenly passed away due to a genetic heart defect. Battle Maximus is their first release with new guitarist Pustulus Maximus (and slave Brent Purgason supporting the axe-wielder) and instead of licking their wounds, the band charge forward and deliver an album that goes in a different direction than past efforts, but is still classically GWAR.
Read the review here.
Looking for another (or any) review? Head here. Want to write and submit your own review? Do that here.