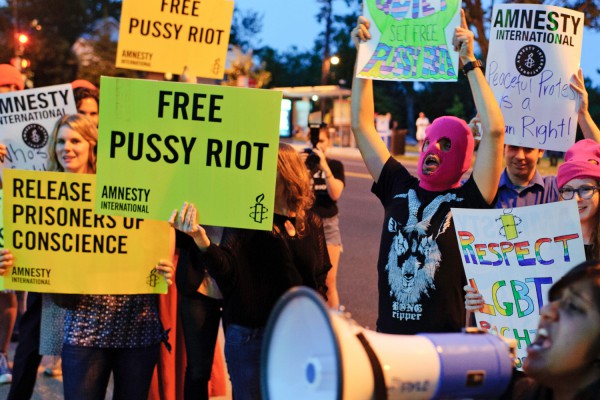 More positive developments for the members of Pussy Riot who were imprisoned over a controversial protest in early 2012. Along with a recent proposed amnesty coming from a new Kremlin bill, the Russian Supreme Court has also found fault with the decision which led to the imprisonment.
The Supreme Court said the lower court had neither proven "hatred" by the women, are in the later part of two year sentences, nor taken into consideration their status as mothers of young children. The court also noted that no account was taken of "extenuating circumstances" or that neither woman had previous convictions, or that their actions were "non-violent" nor that even the victims of their actions did not want them punished so harshly.
As it stands, only a few months remain on the sentences however, so it wouldn't dramatically change their situation but would at least provide some measure of moral victory.