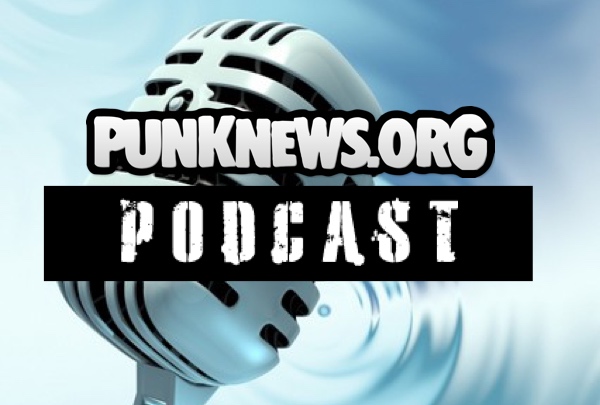 So we're a little behind in posting these. Technical troubles. Somehow you all survived the lapse and we apologize for the surely agonizing wait.
Two weeks ago on the Punknews Podcast, John Gentile and Brittany Strummer unleashed an unplanned and delightfully off topic call in show. Among the listeners who dialed in to chat on air, we were graced by the presence of one Mr. Miguel Chen of Teenage Bottlerocket who shared with us his thoughts on Wyoming porno parties. Not to say that that subject couldn't fill a show, but we also found some time to touch on the recent Black Flag mess, the Warped Tour, the next Joyce Manor record and the upcoming Bruce Lee Band EP.
Last week, John Gentile and Adam White took a look at the possible Pussy Riot amnesty, Pup joining SideOneDummy, the new Pixies bassist, and the latest Pouzza Fest announcements (Chixdiggit! and a bunch of non-Chixdiggit acts).
During these episodes we spin some music by Smegma and the Nunz, Rudimentary Peni, Nobunny and Chrome.
You can click Read More to stream and/or download the shows, or subscribe via RSS or iTunes. You can always send us your feedback in the comments section or via e-mail.
Punknews Podcast for the week for December 3, 2013
Punknews Podcast for the week for December 10, 2013
Firefox users click the download link. The embedded MP3 player won't work for you. (why?)