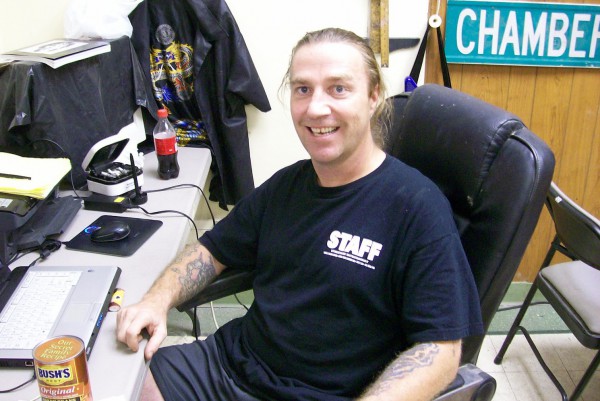 According to Blabbermouth and Style Weekly, Dave Brockie of GWAR has passed away. Brockie was found in his house by friends on Sunday evening. It is not currently known what the cause of death was.
For nearly thirty years, Brockie was the frontman for GWAR, as vocalist Oderus Urungus. GWAR was formed by Brockie and his art school friends in Richmond, Virginia after the collapse of his previous punk band, Death Piggy. Throughout its existence, GWAR satirized politics and religion, playing the part of aliens that had been trapped on earthl. GWAR recently released Battle Maximus, an album that was recorded after the bands former guitarist, Cory Smoot, passed away unexpectedly.
Brockie's death was confirmed by former members Chris Bopst and Michael Bishop. Our condolences go out to all of those that are affected by Brockie's death.