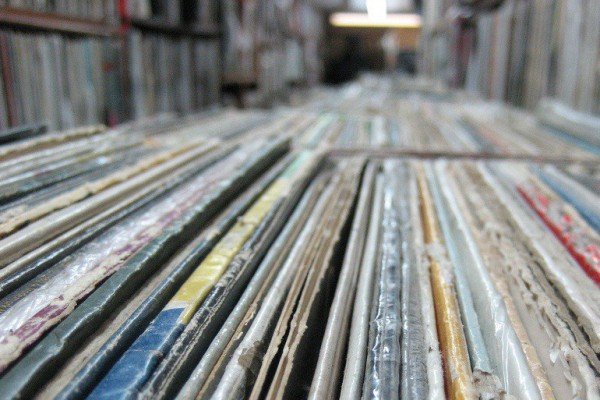 The trailer for Records Collecting Dust, an upcoming documentary chronicling "the records and music that changed our lives" has been released. The film, which is slated for theatrical release this winter, will document "the vinyl record collections, origins, and holy grails of alternative music icons Jello Biafra (Jello Biafra and the Guantanamo School of Medicine, Dead Kennedys), Chuck Dukowski (Black Flag, Chuck Dukowski Sextet, FLAG), Keith Morris (Black Flag, FLAG, Circle Jerks, OFF!) John Reis (Rocket From The Crypt, Hot Snakes, Drive Like Jehu) and over thirty other underground music comrades."
Those comrades include members of The Locust, Danzig, Sleep, The Weirdos, The Jesus Lizard, The Bronx, Queens of the Stone Age, Minutemen and a slew of others.
The movie's official website can be found here.