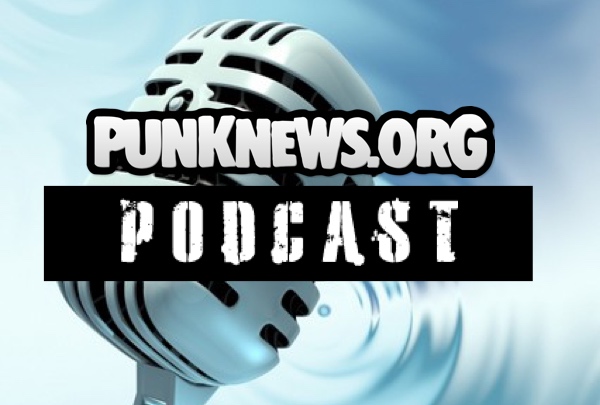 Did you know it's National Podcast Day? Apparently that's a thing. I can't believe you all went into work.
This week in celebration of the holiday I learned about on Twitter all of 6 minutes ago, we bring you two new episodes of the venerable Punknews Podcast. On Episode 213, Adam White, John Gentile and Ricky Frankel take on some early September stories, including the man jailed for posting Exodus lyrics, the Red Scare compilation, the new LP from Rick Johnson and Dan Potthast, the trailer for Laura Jane Grace's AOL series, and the D.O.A. malt liquor. Then on Episode 214, John, Adam and Mark Little chat about upcoming music from the Buzzcocks and Mariachi El Bronx, we ask why Sick Of It All needs a lyric video, and we fawn over the new Dead Milkmen track and Jello Biafra's record collection.
Episode 213 features vintage music from The Flames and Simply Saucer, while episode 214 features tunes from Nik Turner and Tropical Dripps.
You can subscribe to the Punknews Podcast via RSS or iTunes. We're also now featured on Stitcher, so grab their app for iOS or Android. As always, you can send us your feedback in the comments section or via e-mail.