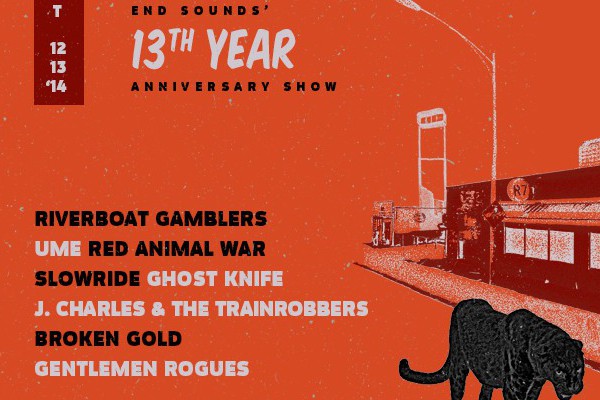 It's been 13 years of End Sounds, and they're having a party to celebrate!
Current and former bands are scheduled to play the event, which is promised to be "in the vein of the label's notoriously packed pre-SWSW show/parties." Bands scheduled to perform include Riverboat Gamblers, Red Animal War, a reuniting Slowride, Ghost Knife and new End Sounds signings Broken Gold and Gentlemen Rogues.
The show will take place on Dec. 13, and tickets can be purchased here.