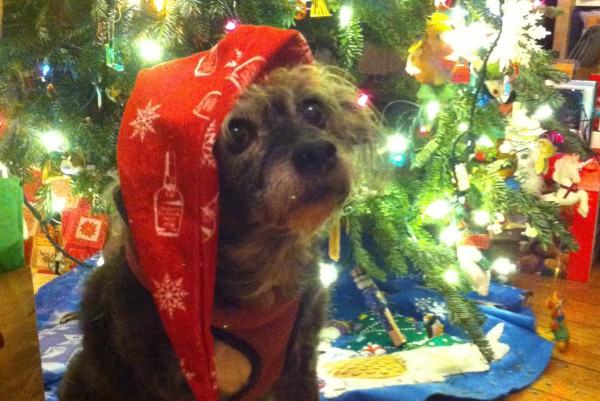 Brillo Anne in her Maker's Mark santa hat is pleased to present the very last edition of the guest Best of 2014 lists. (Editor's Note: Hopefully you've enjoyed them because it takes a whole lot of coding and I'm not very good/fast at coding! - KW) In this last post for 2014, Brillo is bringing you lists from Benny Horowitz (Gaslight Anthem), Mike Park (Asian Man Records), and Erica Freas (RVIVR). Enjoy!
In no particular order .

Erica Freas (RVIVR)
Excuse me, I don't believe I've ever done a YEAR END TOP TEN and I only said yes because Kira asked me and I like her. Thank you and enjoy! Here, in no particular order, are my TOP TEN PUNK MUSIC THINGS of 2014.
RECORDED!
LIVE!
WINTER (Christchurch, NZ) live at Tommy Chang's bar in Lyttleton, NZ with no mic and Angela screaming into the air above their amps and drums
CHAPSTICK live at Pangea House in Minot, ND - It was their last show and we got to watch Minot's entire tiny scene come out to support and mourn the end of one of the few (only?) punk bands in town, at that time, that was made up of all women.
POOR FORM live at the Astoria Pub in Vancouver, BC - The room looked like a music video cliche of a punk show with a rain of beer cans pinging off the band while they slayed on un-phased. (Please don't do this in general.) Plus they rule. Plus those cheap beers were like $10 each cuz Canada. Plus the dance-party after-party with Ryan from Delay. Perfect night.
David Combs' vocal tracking dance while recording SOMNIA which I'm watching while I write this.