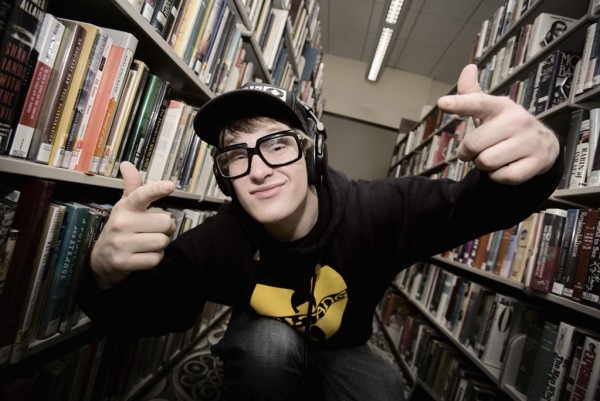 MC Lars has released a new video. It's for the song "Dragon Blood" and it's Game of Thrones themed. The video is off Lars' Zombie Dinosaur LP. Speaking to Punknews, the MC stated:

Adam F. Goldberg (creator of the the Goldbergs) reached out to me when I launched my new album Kickstarter project - he offered to executive produce the project. I learned he had been a fan of my music, so I was really thankful he got in touch. As pop culture has become more fragmented over the years, certain staples have seemed to inversely gained popularity. The Goldbergs is a fantastic show that has found its audience, as is Game of Thrones (albeit very different!). I wanted to write something people in the nerd community and beyond could relate to. Daenerys Targaryen is a lot like Adam F. Goldberg's young character on the The Goldbergs: an underdog who sometimes mistakes, has as vision for a doper world, and is someone we always cheer for!
MC Lars will be joining Warped tour this summer. You can see the video below.