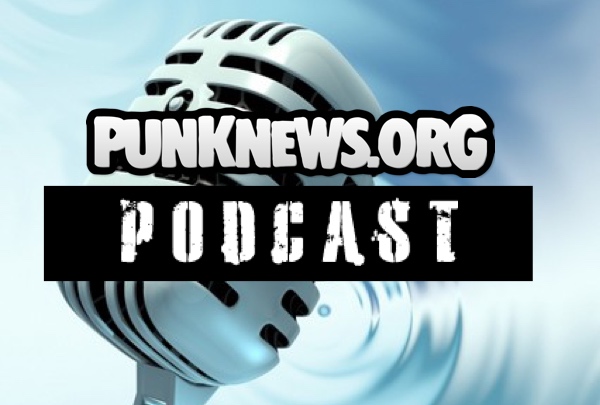 This is the week! Look for a ton of episodes from the Punknews Podcast in the next few days which should bring us up to date and usher in a new golden age of releasing episodes in a somewhat timely fashion. Episode 241 finds Tom Crandle, Adam White, and John Gentile chat about the Street Dogs throwing out neo-Nazis from their St. Patrick's Day show, Teenage Bottlerocket's Minecraft video, new music from Hop Along, Black Sabbath recording, Death Grips, The Decline of Western Civilization reissues and more. Episode 241 features music from Lenny Lashley's Gang of One and Napalm Death.
On Episode 242 Ricky Frankel joins Adam and John to tackle a huge list of stories, including Off With Their Heads' on-stage conflict, Rodney Anonymous of Dead Milkmen's role in a crazy internet comedy show, the underwhelming Tidal launch, actor Ben Stiller's high school punk album, new Ceremony and more. 242 has music from Night Birds, Obits and Quaaludes.
You can subscribe to the Punknews Podcast via RSS, on iTunes or with the Stitcher app for iOS and Android. We love reading your mail on the show so send us your feedback via e-mail.