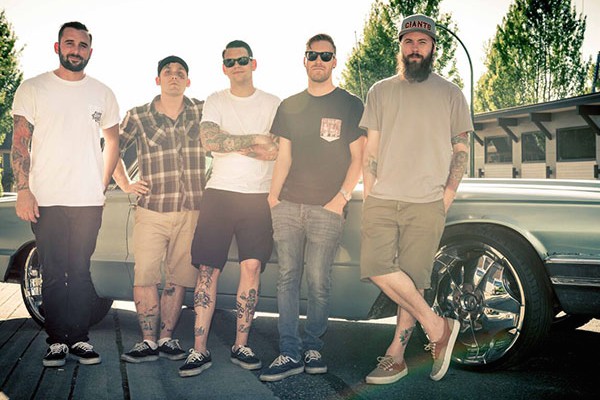 Canadian hardcore outfit Youth Decay have announced their first full-length record. It's due out on New Damage Records later this fall. It follows up the band's debut EP, Older Fatter Drunker, which came out on New Damage in the fall of 2014.
The band includes a number of hardcore vets including Stuart Ross (Comeback Kid, ex-Living with Lions, ex-Misery Signals, Lowtalker), Benjamin Gibbs (The Grave Life), Dana Edwards (Carpenter), Loren Legare (Living with Lions) and Stu Mckillop (ex-Daggermouth, Aspirations.)
You can check out one of the songs that will appear on the record, titled "Balance," below.