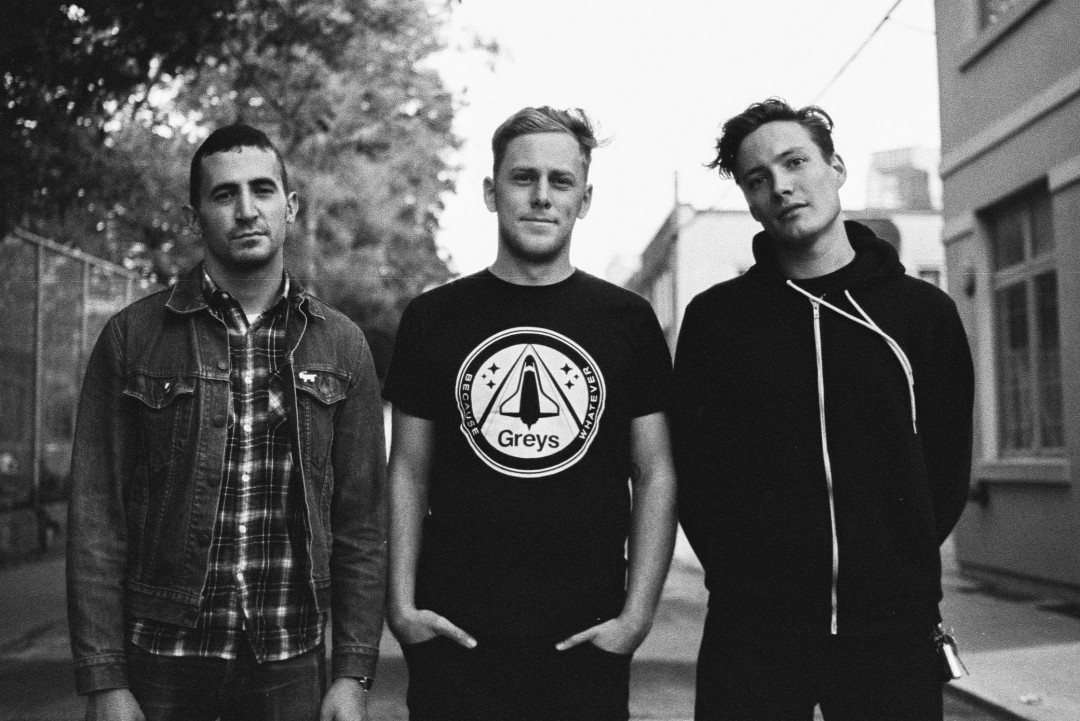 Dundas, Ontario trio The Dirty Nil have finally released details on their upcoming debut full-length. After a long string of singles and EPs, including 2014's Smite and the Fat Wreck released Cinnamon , the band has set February 26th for the release of Higher Power on Dine Alone Records. The 11 song set features a few familiar song titles from those short-form releases, including "Wrestle Yü to Hüsker Dü," "Zombie Eyed" and "Bruto Bloody Bruto." You can check out the cover art and full track listing below.
The lead single from the new release, "No Weaknesses," was released as a 7-inch by the Dine Alone this past September. A new video for it, directed by Dave Dunham, can be found below.
Higher Power was produced by the band along with Greys' Shehzaad Jiwani and The Rest's Adam Bentley. It was mixed by John Goodmanson (Sleater Kinney, Death Cab For Cutie, Unwound), and mastered by Troy Glessner (Anberlin, Neck Deep).
No Weaknesses
Zombie Eyed
Wrestle Yü to Hüsker Dü
Lowlives
Friends in the Sky
Violent Hands
Know Your Rodent
Fugue State
Bruto Bloody Bruto
Helium Dreamer
Bury Me at the Rodeo