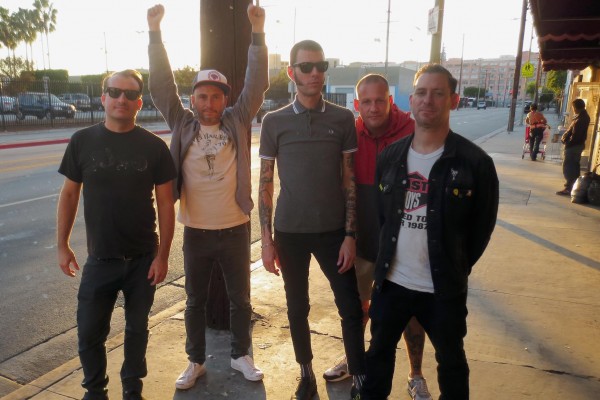 Today, Punknews is excited to debut, "Breakout or Busted," the new song by World Be Free!
World Be Free is the hardcore supergroup featuring Scott Vogel of Terror, Joe Garlipp of Envy, Andrew Kline of Strife, Arthur Smilios of Gorilla Biscuits, and Sammy Siegler of Judge! (That's a lot of hardcore, right there!) The new track is the band's tribute to the early NY scene- it's fast, it's hard, it's raw, and it's perfectly imperfect. But, this tune is not only a salute to classic hardcore, it also kind of is classic hardcore.
Their debut album, The Anti-Circle, is out February 5th via Revelation Records. Hear the new single and see tour dates below.
The Anti-Circle
1. World Be Free
2. Shake the Ghost
3. All These Colors
4. Empty Things
5. Never Slip
6. Breakout or Busted
7. The Anti-Circle
8. I'm Done
9. What I See
10. Sammy's Mirror
11. I Erase You
12. Of My World
13. Promises Made
14. Counting Vices

| Date | City | Venue |
| --- | --- | --- |
| February 13 | San Diego, CA | Che Cafe (w/Give) |
| February 14 | Pomona, CA | PBW (w/Give) |
| February 15 | Los Angeles, CA | TBA (w/Give) |
| February 16 | Fullerton, CA | Programme Skate Shop (w/Give) |
| February 18 | Buffalo, NY | Waiting Room (w/Judge) |
| February 19 | Philadelphia, PA | Voltage Lounge (w/Judge) |
| February 20 | Boston, MA | Middle East (w/Judge) |
| February 21 | Brooklyn, NY | St. Vitus |