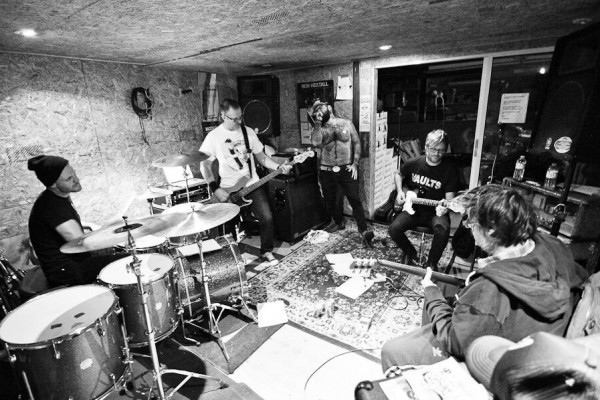 Today, Punknews is pleased to debut the new album by Medictation.
Warm Places is the final work of Dickie Hammond of Leatherface. While touring Canada in 2008, Leatherface's Graeme Philliskirk met up with Hugo Mudie of The Sainte Catherines and they decided to form a band. Finally, in 2013, they got together and recruited Hammond as well as Fred Jaques and Julien Blais. Naming themselves Medictation, they recorded Warm Places. It sounds exactly like you'd hope it would. Unfortunately, as you know, this was Dickie Hammond's final recording.
The album is out today via Paper + Plastick. You can order in the USA here and in the UK here. Meanwhile, you can hear the whole album below, right now.