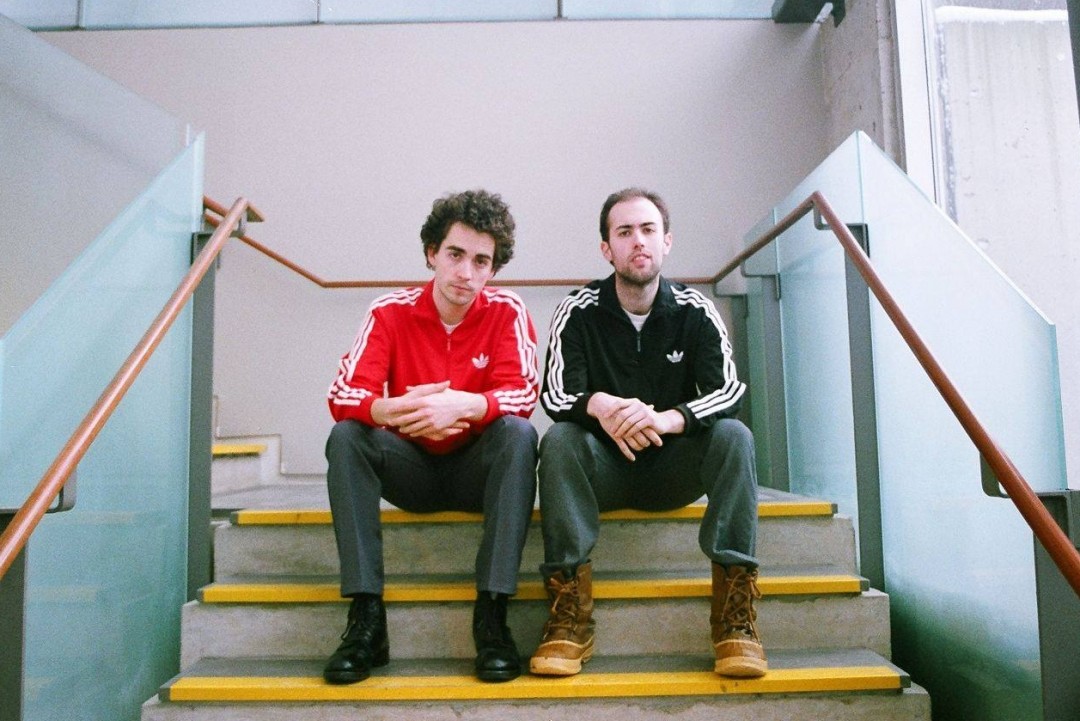 Welland, Ontario's Sideman, the duo comprised of Single Mothers' Justis Krar and Ross Miller (ex. TV Freaks and every possible post-Attack in Black project) has released a new music video for the song "Why Can't I Be Me?." This track is a B-side to their upcoming single "King Of The School." Click below to check it out.
Ross and Justis also recently co-wrote and recorded over 20 songs for the follow up to Single Mothers' 2014 full length Negative Qualities . Those new songs will be previewed at a show on September 2nd at Call The Office in London, Ontario.
"Why Can't I Be Me?" speaks to issues of mental health with which both members have grappled. It also leans HARD into the Beastie Boys comparisons the duo's been courting.
Upcoming SIDEMAN shows
| Date | City | Venue | Details |
| --- | --- | --- | --- |
| Friday, August 5th | London, ON | Call The Office | 19+ / 9pm / $7 |
| Friday, August 19th | St. Catharines, ON | Detour Music Hall | All Ages/Licensed / 8pm / $8 adv. |
| Saturday, August 27th | Toronto, ON | Bovine Sex Club | 19+ / 9pm / $10 |