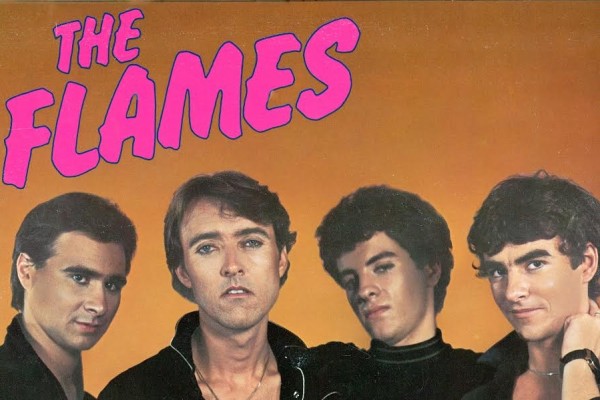 Well, our two and a half year journey has led right up to this moment! This Friday, Punknews is absolutely thrilled to be releasing for the first time ever, the long lost album recorded by The Flames in 1980!
You can read the whole story right here, but the short of it is that editor John Gentile found a cool looking promo record in the discount bin at Jupiter Records in Wilmington, Delaware. He took it home and gave it a spin- and the album was a really, really cool pastiche of rock, power-pop, punk, and new wave that dealt with some really heavy topics like marital breakdown, depression, fighting for your art in the commercial world, and having resolve to make it through. The album was recorded in 1980, but because lead vocalist Michael J. Richards was having a tough time during recording, he gave up on the project and moved away without ever releasing the album.
Now, 37 years later, we are so pumped to be releasing this gem for the first time ever, along with two bonus cassette rehearsals and 10 tracks that Michael recorded for himself from 2009-2013. It's also remastered by Bob Vielma (Shinobu) with Michael's approval. The album is out Friday and you can buy it right here!. You can also hear the whole lp and all the bonus tracks below, right now!