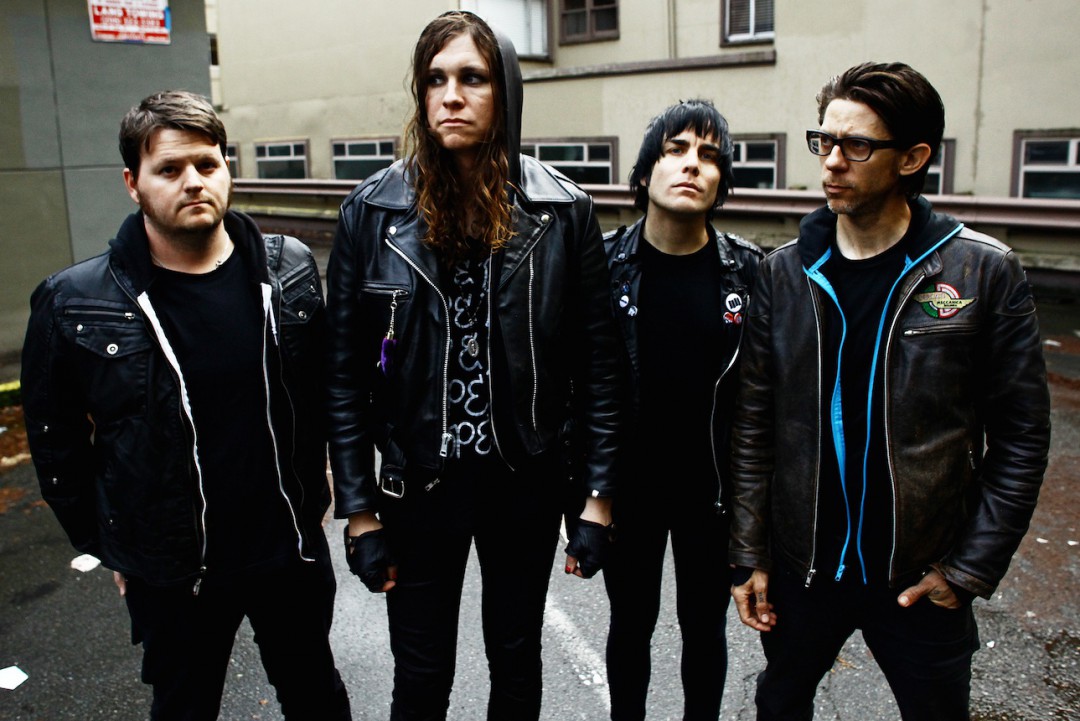 For those of you who were not able to make it to FEST 16 over the weekend, a video of Against Me! performing all of their first album Reinventing Axl Rose as well as The Acoustic EP and The Disco Before The Breakdown has been uploaded to YouTube. The band was joined by their original bassist Dustin Fridkin and Jessica Mills (ex-Less Than Jake), who played horns on The Disco Before The Breakdown. Against Me! last released Stabitha Christie [7-inch] in 2017. You can watch the video below.
Video Credit: Mike Plante
The Acoustic EP:
01:37 We Did It All for Don
05:08 Armageddon
Reinventing Axl Rose:
09:13 Pints of Guinness Make You Strong
12:05 The Politics of Starving
14:57 We Laugh at Danger (And Break All the Rules)
17:57 I Still Love You Julie
21:09 Scream It Until You're Coughing Up Blood
23:38 Jordan's First Choice
25:33 Those Anarcho Punks Are Mysterious…
28:00 Reinventing Axl Rose
30:20 Baby, I'm an Anarchist!
32:54 Walking Is Still Honest
35:22 8 Full Hours of Sleep
The Disco Before the Breakdown:
38:52 The Disco Before the Breakdown
42:04 Tonight We're Gonna Give It 35%
45:24 Beginning in an Ending