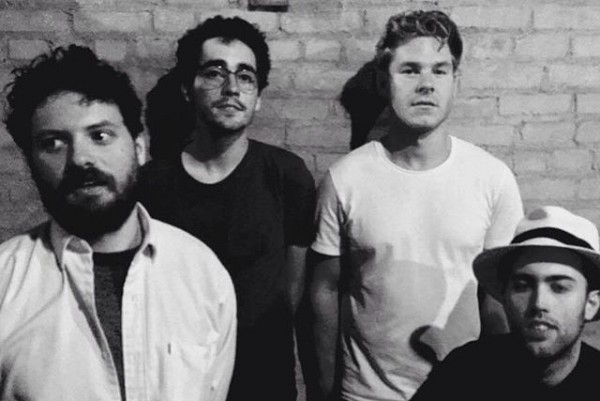 We're excited to premiere a new video today from London, Ontario's Single Mothers for the song "Well Wisher," which comes from their sophomore album Our Pleasure. The record was released last June on Dine Alone Records in North America and Big Scary Monsters overseas. The new video was put together by Justis Krar (Single Mothers, Ancient Shapes, SIDEMAN, ex. TV Freaks) through his video production outfit IMMV Productions. Single Mothers, along with The Dirty Nil will be opening for the classic reunited Canadian punk group Slow on this Wednesday, May 9 at the Phoenix Concert Theatre, a co-presentation from Canadian Music Week and Exclaim Magazine.
The new video comes with the launch of the IMMV website, which features all of Krar's video work from the past two years, including clips for bands like Grievances and Never Betters. Krar commented:
"What I do is sort of like a video collage, but with a narrative focus. I sort though seemingly infinite databases of stock footage, looking at hours and hours of public access tv, instructional tapes and 90's music videos. Each shot and moment has a purpose and meaning that I feel connects to the song."
This story is part of a reporting partnership between Punknews.org and Some Party, a Canadian punk & garage music newsletter.