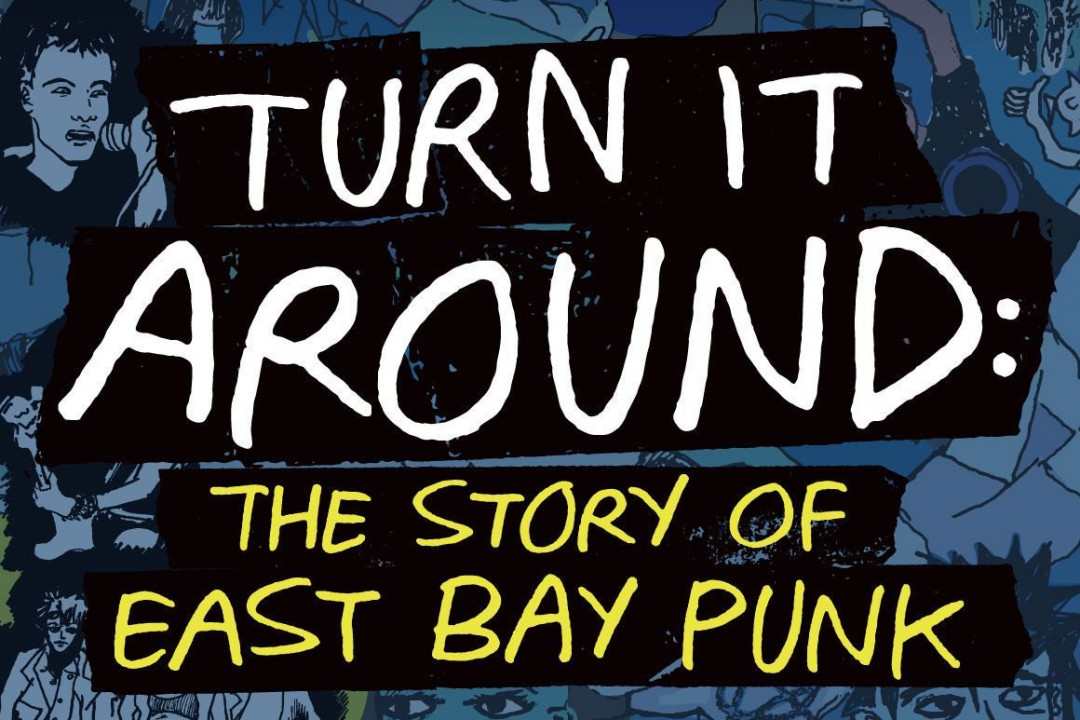 It has been announced that the DVD and Blu-Ray release for the documentary Turn It Around: The Story Of East Bay Punk will be released on June 22, 2018. The sound track, which will feature unreleased and rare songs from Green Day, Rancid, Operation Ivy, Neurosis and more, will be released on double LP vinyl and cassette via I-2-3-4! Go Records. According to the announcement, "All proceeds from the soundtrack go to the Women's Daytime Drop In Center in Berkeley, CA." You can find more details about the releases below.
Track List:
Crimpshrine "Another Day"
Fang "I Wanna Be On TV"
Christ On Parade "Thoughts of War"
Special Forces "Berkeley Hardcore"
Corrupted Morals "Be All You Can Be"
Neurosis "United Sheep"
Sewer Trout "Wally and Beaver Go To Nicaragua"
The Lookouts "Mendocino Homeland"
Isocracy "Hippie Man"
Soup "Control"
Sweet Children "Sweet Children (Demo)"
MTX "At Gilman Street"
Sweet Baby "She's From Salinas"
Kwik Way "Pacifica on Saturday"
Kamala and the Karnivores "Back To Bodie"
Jawbreaker "Equalized (Demo, J. Robbins Mix)"
Crimpshrine "Summertime"
Operation Ivy "Hedgecore"
Beatnigs "Television"
Operation Ivy "Unity"
Filth "The List"
Blatz "Berkeley Is My Baby (And I Wanna Kill It)"
Econochrist "Epidemic"
Spitboy "Sexism Impressed"
Yeastie Girlz "Yeast Power"
Nuisance "Dragonfly (Brouhaha version)"
Monsula "Firecracker"
Pinhead Gunpowder "Losers of the Year"
Pansy Division "Luv Luv Luv"
The Potatomen "On The Avenue"
Jawbreaker "Condition Oakland"
NOFX "I'm Telling Tim"
Rancid "Journey To The End of the East Bay"
Green Day "Welcome To Paradise (Kerplunk)"
The Armstrongs "If There Was Ever a Time"