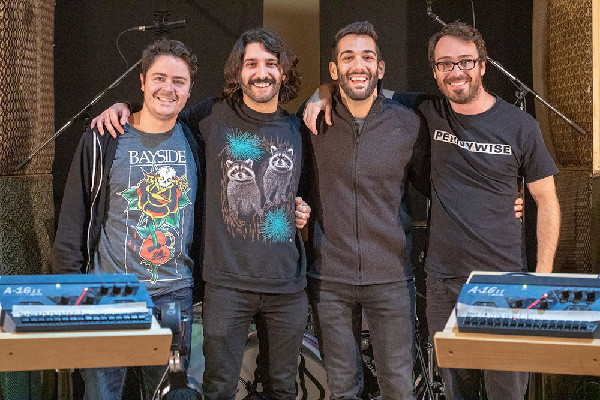 Punknews is overjoyed to premiere for you the third new song from Bad Buzz's upcoming EP Try Harder. That EP is due out on May 31st, but you get to check out a new track from it today!
If you've been paying attention to this new-song-every-two-weeks premiere schedule, you're now starting to get a feel for how Bad Buzz keeps the pop-punk aesthetic all while not sticking to a one-trick-pony routine. "If It's Right" is a smorgasbord of styles from low-tempo mild to high-tempo energy, likely making it the most eclectic song so far off of the EP.
Bad Buzz will be playing a record release gig on the day, and you can check out the info on that, as well as the new song, below.
| Date | Venue | City |
| --- | --- | --- |
| May 31 | EP Release Show / Monarch Tavern | Toronto, ON |