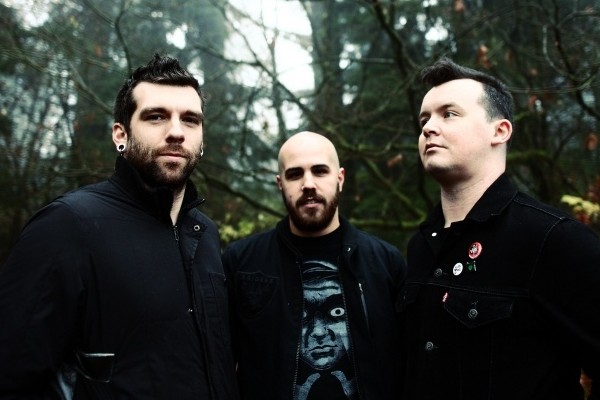 The recipe for making a good pop punk record seems fairly easy: add one part catchy melody, one part snotty attitude, a dash of breakneck drumming and a sprinkle of buzz saw guitars, mix and let sit for five minutes. Press play and you've got your official summer soundtrack to empty–highway road trips at 90mph.

A great pop punk album... now that's another story. Catchy melodies and a bratty demeanor simply aren't enough. You need to dig deep and unearth yourself some honest–to–god, turbo–charged anthems; the kind that sound just as sweet and irresistible with the car windows rolled down as they do at a sweaty house show with a broken P.A. and 40 insanely drunk punk rockers screaming in your ear. And you better make sure that the songs are about something other than your high school crush: relevant social issues, political discourse, lasting friendship and a general distaste for those too apathetic to care about any of it are an absolute must.

More importantly, you gotta have guts and be willing to shed your blood, sweat and tears. That's what makes each vibrant guitar chord ring out so profoundly. It's what causes our heart to beat in time with the pulsing rhythm section. And it's why we find it impossible not to sing along at the top of our lungs until our throats are shredded and raw.

Of course, if it all sounds a bit too unobtainable, then sit back and give Broadway Call's self–titled debut a spin. Revel in the fact that even though you'll never create a pop punk masterpiece... at least you'll be able to listen to one whenever you'd like and wonder how the hell they did it.

Truthfully, we'll probably never know how Broadway Calls managed to cram all those infectious hooks and unforgettable choruses into fourteen remarkable songs. Every track is a certifiable hit, and even more impressive is the lasting power of the album. It remains as intense, bright and memorable on the hundredth spin as it did on the first. And that, my friends, is how you make a great pop punk record.

Broadway Calls is Josh Baird (drums), Ty Vaughn (vocals, guitar), Matt Koenig (bass, vocals) and Chris Spencer (guitars). Robert Baird played guitar on the record. The band's self–titled debut was recorded at NU–Tone Studios (Green Day, Samiam, Dillinger Four) in Pittsburg, C.A. and produced by Willie Samuels. The band also released an EP titled Call The Medic... in 2006.