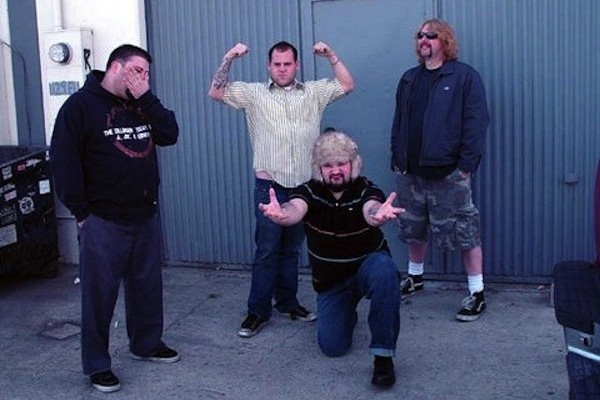 With 2012 comes a new release from hardcore punk's most unconventional act, Bullet Treatment. For those not cued in, Bullet Treatment features a revolving door of members on every release, and they literally wouldn't have it any other way. Brainchild behind the LA based project, Chuck Dietrich, has had a wide cast of members over the years, including (relatively) consistent members Matt Caughthran from The Bronx on vocals and Dave Hildago from Social Distortion on drums.

In 2009 we saw the first volume of "Designated" via Fat Wreck Chords. The idea behind the record was unconventional, even for Bullet Treatment's standards — featuring 6 tracks of exactly the same music with a different singer putting their own vocals and lyrics over the song — without hearing any of the other vocalist's renditions prior to recording their own. Confused yet– Vol. 1 featured a showcase of Fat's bands, past and present, including notables like Tim McIlrath from Rise Against and Johnny from the Swingin' Utters.

"Designated Vol. 2" will be out May 15th on Think Fast! Records. The release will be available on limited 7" colored vinyl and digital download. Confirmed vocalists include Andrew and Scott from Comeback Kid, Jordan from Vultures United, Ryan and Billy from Outbreak, Liam from Cancer Bats, Matt from The Bronx, and Nuno from A Wilhelm Scream.