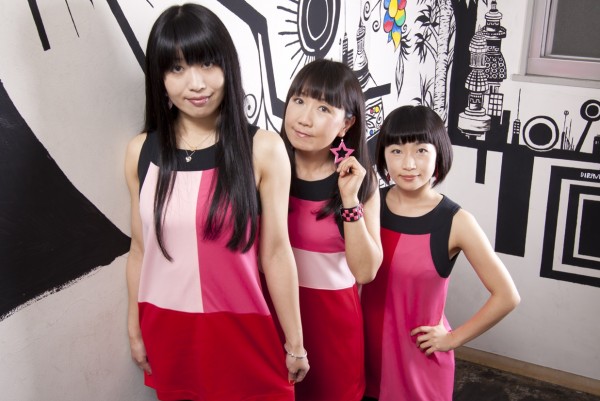 Shonen Knife is the legendary all–female Japanese pop–punk band formed in Osaka, Japan in 1981. Heavily influenced by 1960s girl groups, pop bands, and early punk rock acts, such as The Beach Boys and The Ramones, the trio plays stripped–down songs with infectious melodies and simplistic, exuberant lyrics sung both in Japanese and English. Despite their pop–oriented nature, the trio maintains a distinctly underground garage rock sound rooted in edgy instrumentation and D.I.Y. aesthetics.

The bands twenty–seven–year career has seem them tour the world with Nirvana (on the Nevermind tour), Sonic Youth, the BMX Bandits, and as part of Lollapolooza. They recorded sessions for John Peel, appeared on MTV's Beavis and Butthead, 120 minutes, the Conan O'Brian show and recorded "Buttercup (I'm a Supergirl)" for that for the hugely popular cartoon 'The Powerpuff Girls'.

Since the original member and bassist Atsuko moved to Los Angeles and left the band, Naoko and Etsuko played with support bassists. On the new album Super Group, support bassist Ritsuko has joined the band as an official member. Now Shonen Knife has become a 3 piece band again and a super group was born.