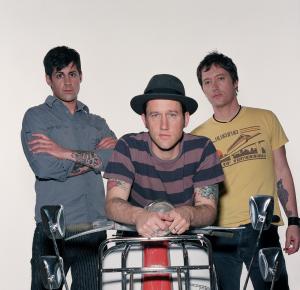 While he may have a new Foo Fighters record due soon and a European tour with Me First and The Gimme Gimmes kicking off today, Chris Shiflett is nothing if not busy. His other project, Jackson United has wrapped up work on a brand new full length set for release early next year.
The record is title Harmony and Dissidence and follows up the last record from the trio, Western Ballads. Chris lined up an impressive array of guests for the record though we can't talk about those just yet.
In the meantime, you can check out "Damn You" and "Loose Ends" on their myspace page.