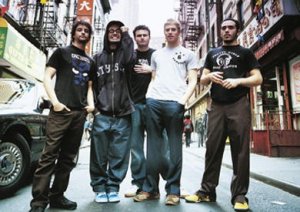 Glassjaw has posted a curious live video for their new-ish song, "You Think You're John Fucking Lennon," on their website. The band is playing the song "live" in the clip in the sense of being together and not necessarily in front of a crowd.
The song's studio version was initially premiered online by the band in December 2008.
No word on a release yet from the largely dormant act, who last released Worship and Tribute in 2002.