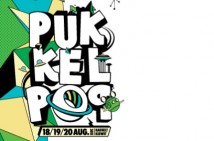 Sad news coming in from Belgium today as recent reports have said that a stage has collapsed at this year's Pukkelpop Festival. According to a Belgium news source, De Standaard, the stage collapsed during Smith Western's set. A storm caused the support structure of the stage to collapse. Associated Press reports that at least 4 lives have been lost due to this tragedy.
Further performances for the day have been delayed until further notice.
The event was headlined by the Foo Fighters, 30 Seconds to Mars, Rise Against, Deftones and the Offspring. Other bands included Fleet Foxes, Face to Face, Panic at the Disco, Explosions in the Sky, Rival Schools, Blonde Redhead, Fucked Up, Make Do and Mend, New Found Glory, Bouncing Souls, Title Fight, As I Lay Dying and many others.