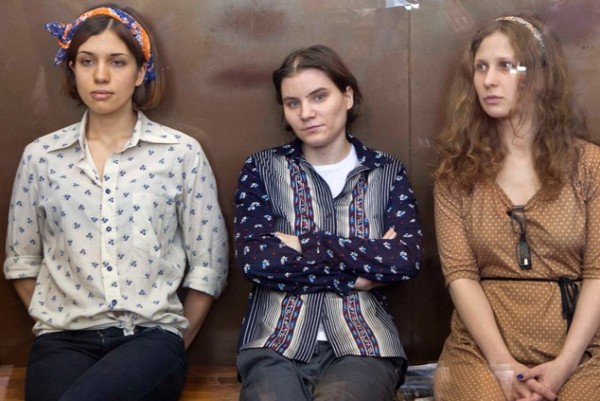 At 7:30pm tonight, New York's Ace Hotel will be hosting a reading of the verdict from the now infamous Pussy Riot trial. We've been covering the shocking story since early February when the group of activists protested President Vladimir Putin's rule of Russia. Since then, the story has had a significant increase in worldwide attention, with their arrest condemned by Amnesty International and covered by The New York Times, Foreign Policy and The Economist and benefits launched by Ad Rock of the Beastie Boys, tribute songs from Anti-Flag, and even support from Madonna.
The event will include readings of courtroom statements by Chloe Sevigny, Eileen Myles, Karen Finley, Johanna Fateman, and Justin Vivian Bond as well as the verdict itself which is expected this evening.
The event can be streamed live here beginning at 7:30pm EST.
Update: Though the event is ongoing, currently the stream is not working. If a stream of the event is posted, we'll update the story.