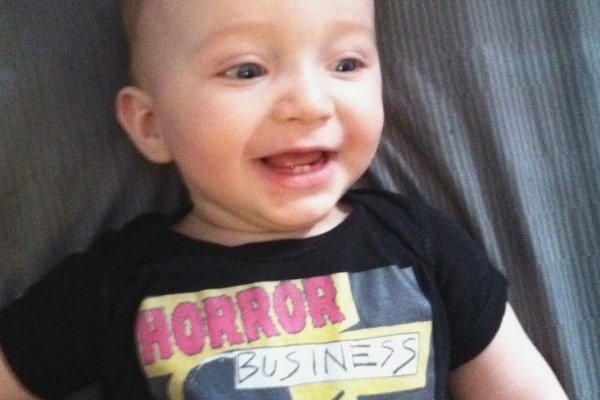 The Rock N' Roll Baby Lullaby Ensemble have announced Punk Rock Baby Lullaby Arrangements. As you might have guessed from that band name and album title, it's a collection of punk classics "adapted" for baby listening.
The "ensemble" took on sixteen classic songs from Black Flag, Dead Kennedys, Descendents, Iggy Pop, Misfits, Ramones, Sex Pistols, Social Distortion, Stiff Little Fingers, T-Rex, The Clash, The Dead Milkmen, The Stooges, and The Vibrators for the compilation. It's due out September 11, 2012.
Social Distortion - "Mommy's Little Monster"
The Dead Milkmen - "Punk Rock Girl"
Ramones - "Blitzkreig Bop"
Misfits - "Where Eagles Dare"
The Clash - "London Calling"
The Stooges - "Search and Destroy"
Black Flag - "TV Party"
Dead Kennedys - "Holiday in Cambodia"
Stiff Little Fingers - "Alternative Ulster"
Ramones - "Bye Bye Baby"
T-Rex - "Children of the Revolution"
Sex Pistols - "Anarchy in the U.K."
Ramones - "I Wanna Be Sedated"
Descendents - "Silly Girl"
Iggy Pop - "The Passenger"
The Vibrators - "Turning Japanese"