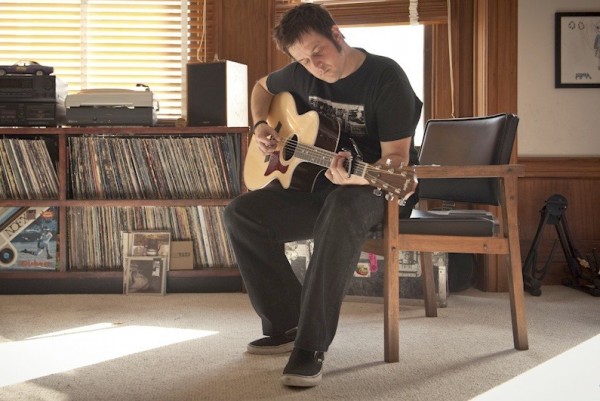 Fat Wreck Chords owner and NOFX frontman, Fat Mike, has announced plans to release a tribute album to the late Tony Sly of No Use for a Name.
Tony was a fucking amazing songwriter and one of my dearest friends. His death was traumatic. Horrible. I've had friends die, but this was different. Tony wasn't finished. I've been putting together this tribute comp for some time. It's incredible how many bands have called me wanting to be on it. It's been my absolute privilege to put this together. What I wanted to show on this record is how amazing Tony's songs are.You can tell a song is great when it can be done in any style and it's still great. That's what this comp is about. All the bands are doing No Use for a Name songs or Tony Sly songs with their own take. It's a real tribute to his songwriting.

I wanted to make a comp that Tony would be so proud of. These bands were his closest friends and his favorite bands. I thank all of them for stepping up and showing their love and respect to Tony and his family. It'll come out in a few months and we're gonna have a fucking crazy party when it does. You're all invited to do the same.
Fat Mike also revealed a handful of bands who will be appearing on the compilation: Bad Religion, Lagwagon, Dropkick Murphys, Rise Against, NOFX, Frank Turner, Pennywise, The Gaslight Anthem, Bouncing Souls, Teenage Bottlerocket, Old Man Markley. "And about 20 more…"