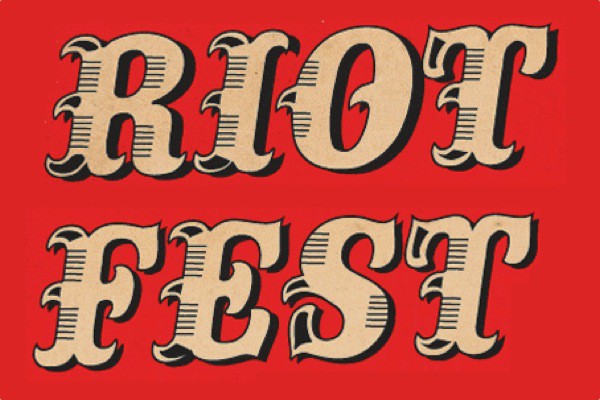 Riot Fest - which we are co-sponsoring this year - has announced another bunch of additions and some changes as well. The new bands added include: Pixies, Joan Jett and the Blackhearts, Suicidal Tendencies, Andrew W.K., Hatebreed, T.S.O.L., Off With Their Heads, The Flatliners, Nativ, Hostage Calm, The Interrupters, New Beat Fund, and Pet Symmetry.
Unfortunately it's not all good news, as the promoters note that Motörhead, Bad Brains, and Attack Attack! have been forced to cancel their appearances.
You can get passes for all three days of the Chicago event here.