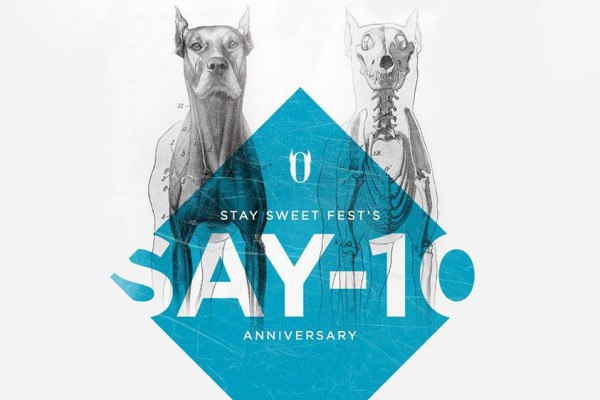 Say-10 Records is teaming up with the promoters of Stay Sweet Fest to put on a weekend festival in Richmond, VA. The event, called Stay Sweet Fest Presents: A Say-10 Records Anniversary Party, will take place Nov. 21-22, 2014 at The Broadberry in Richmond. Acts announced for the event include Tim Barry, Smoke Or Fire (only show of 2014), Iron Reagan, Night Birds, Spraynard, Beach Slang, Timeshares, Chumped, Pears, Entropy, Brutal Youth, Daycare Swindlers, Pedals On Our Pirate Ships, Divided Heaven, The Scandals, Jake Mayday, Invaluable, Close Talker, The Is Your Life, Let It Go and Oklahoma Car Crash. More bands are scheduled to be announced at a later date.
Adam Gecking of Say-10 Records said:
Say-10 records, Richmond based label, is beyond excited to team up with the local promoter of stay sweet fest to start a new yearly event. We normally do a small show of just label bands, but this year the goal is to do that but also include local/regional friends, label bands and some national headliners to have a big get together in Richmond. We hope you can make it.
You can find more information and ticket details here.