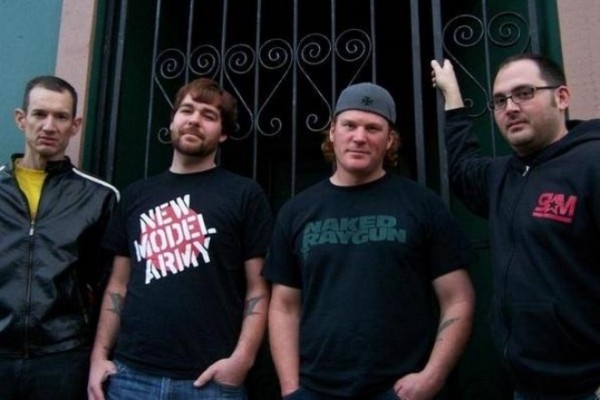 The Bomb is back. In case you don't know, The Bomb is the supergroup featuring Jeff Pezzati of Naked Raygun, Jeff Dean of Noise by Numbers, Pete Mittler of Raygun and The Methadones and Mike Soucy of Dan Vapid and the Cheats.
Well, Punknews is mega-excited to debut their new record. On April 17, they're releasing The Axis of Awesome via No Idea Records and it is kicking. On the release, the band merges driving, angular riffs with urgent, heartfelt vocals. As only a band of their skill level could, they blend socio-political lyrics with "In Red Square" while also paying homage to classic of Chicago hardcore with a cover of "Back Seat of My Car."
You can pre-order the 12-inch here. Meanwhile, you can hear the entire release after the jump.