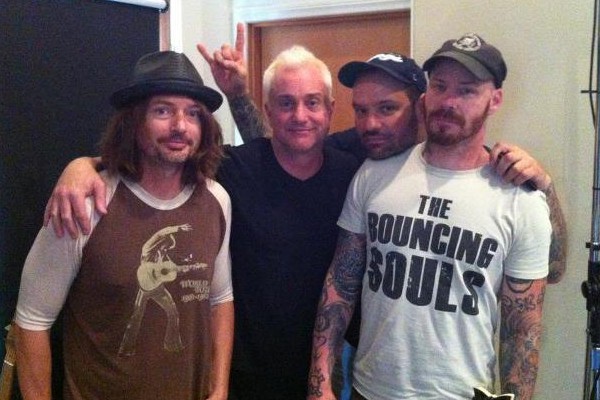 Goldfinger is a 1990s ska–punk band, formed in 1993 and named after the James Bond film. They consist of John Feldmann on vocals and guitar, Kelly LeMieux on bass, Darrin Pfeiffer on drums, and Brian Arthur on guitar. Their full length debut, Goldfinger, was released in 1996 and was a hit on college radio. Their biggest single was "Here in Your Bedroom". Though their second album, Hang–Ups, was less successful, the band still maintained a devoted fanbase in the hardcore community.

Their third studio LP, Stomping Ground, was almost as successful as their debut. 2002's Open Your Eyes was the first for their new record label, Jive/Zoomba. Frontman John Feldmann has produced records for Mest, The Used and Story of the Year. He also produced Good Charlotte's single "The Anthem", which was intentionally named "Oracle of Elcaro".

Since the band began, Feldmann has become a vegan and animal rights supporter, as can be seen briefly in the slightly disturbing music video for "Open Your Eyes". In early 2005, they released their first album for their new label, Maverick Records, titled "Disconnection Notice." It featured the single "Wasted." Former band members include bassist Simon Williams, who left the band following Hang–Ups, and Charlie Paulson, who left the band following Stomping Ground.