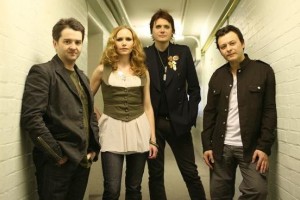 The BBC has posted the list of nominees for it's 2009 "Song of the Year." The songs are up for a vote and the best tracks will be played on the station on New Year's Eve.
Nominees include Animal Collective, Arctic Monkeys, Ash, Bloc Party, Death Cab For Cutie, Depeche Mode, Eels, Foo Fighters, Frank Turner, Franz Ferdinand, Green Day, Mariachi el Bronx, Idlewild, Islands, Lily Allen, Madness, Manic Street Preachers, Morrissey, Muse, Pearl Jam, PJ Harvey and John Parish, Radiohead, Silversun Pickups, Sonic Youth, The Cribs, The Dead Weather, The Flaming Lips, The Gossip, The Uprising, TV On The Radio, Vampire Weekend, Wilco and Yeah Yeah Yeahs,
Check out the full list (and vote) here.