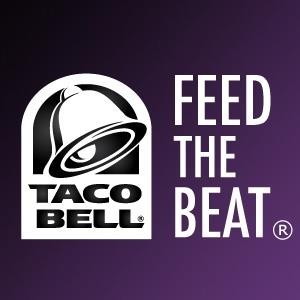 Fast-food chain Taco Bell has announced the lineup of its 2012 Feed the Beat roster. Feed the Beat is a program wherein the company selects 100 up-and-coming artists from around the US and provides them with $500 in Taco Bell gift cards. Taco Bell also features music from Feed the Beat artists in promotional material; previous Feed the Beat band Fake Problems had their song "5, 6, 7, 8" used in a national TV spot for the company.
Artists included in this year's roster include: A Great Big Pile of Leaves, Balance and Composure, Ambassadors, Daytrader, Downtown Struts, Girl in a Coma, JEFF the Brotherhood, Make Do and Mend, Owen, Sainthood Reps, The Dangerous Summer, The Story So Far, and more.
You can check out the complete list of artists here.