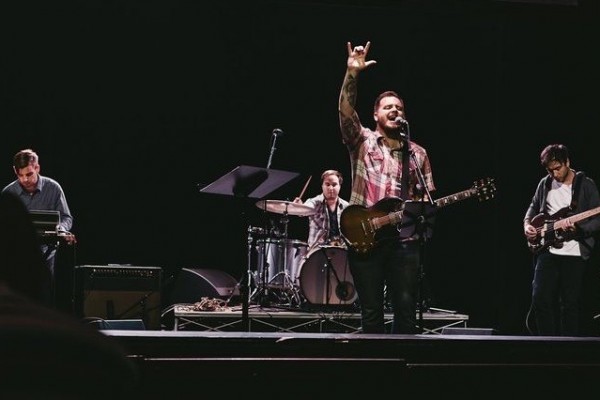 The new Christian rock project from Dustin Kensrue of Thrice is streaming their debut now. The group is called The Modern Post and features Kensrue alongside brothers Phil and Lee Neujahr, and keyboard player Jonny Sandu. The group is described as "upbeat, synth-laden and bass-heavy sound that leads the congregation to praise the creator with freedom and joy."
Kensrue's retirement from Thrice became controversial after a reporter argued that pastor Mark Driscoll put pressure on Kensrue to retire. While Dustin didn't specifically address those allegations, he did defend his decision. He also found some support from Brian Fallon of the Gaslight Anthem.
In any case, you can check out the music here.