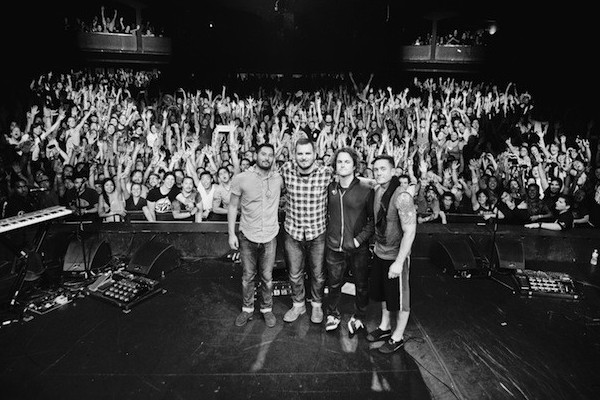 Thrice have released the details for their upcoming farewell live album. It's titled Anthology and is due out October 30, 2012. The four LP album features audio recorded from throughout the band's recent final tour in the Spring of 2012. It's been compiled into the 24-song package which will be available digitally, on two CDs, and as a limited edition box set containing four LP's. The CD and LP packages will contain booklets featuring extensive live photos from the tour as well.
You can click Read More for the art and track listing.
The long-running post-hardcore outfit announced their hiatus/retirement last November. Since then, frontman Dustin Kensrue has resurfaced with a Christian Rock band which is releasing music through the controversial megachurch which employed him as musical director.
Yellow Belly
Image of the Invisible
The Artist In The Ambulance
Kill Me Quickly
Under A Killing Moon
Silhouette
In Exile
The Weight
Promises
Daedalus
Words In The Water
Of Dust And Nations
Red Sky
The Earth Will Shake
The Messenger
Digital Sea
Stare At The Sun
Deadbolt
To Awake And Avenge The Dead
Beggars
Come All You Weary
Phoenix Ignition
T & C
Anthology