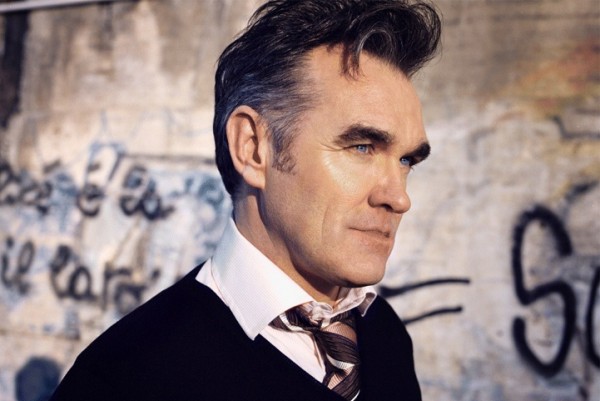 Though lately he seems more well known for his outspoken political views, "staunch" defense of animal rights or suing NME, Morrissey used to record albums but stopped recording in 2011 due to his frustration with the music industry.
Another former major label refugee, Dresden Dolls' Amanda Palmer is now urging the singer to crowdsource his album. Palmer is no stranger, having raised a then record $1.2m through the service. She said this in an open letter:

You're actually Morrissey. You have some of the most fanatical fans in the world; caring and devoted people from countries far and wide who would be really, really happy to support you at levels far beyond $5 just to have the songs in their ears. You're possibly one of the best candidates on the planet to use crowdfunding, because of who you are and what you mean.

Given your record sales and history, let's make a very conservative guess that 500,000 people back you [for a total of] $2.5 million. If your album costs half a million to record, you'll earn about $1.5 million [after costs]. I don't know what kind of advances and royalties you were getting from any of your previous labels, but I doubt they could compete with that. And if there's no label you can find to work with, anyway….is there even a point in making the comparison?
Check out the entire letter here.